Our Clients
Radon Atlantic is dedicated to improving indoor air quality
Our clients include home owners, school boards, government agencies, renters of ground-level apartments, and members of the construction industry.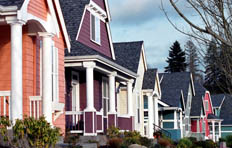 Home Owners
We offer full Radon analytical services including risk assessment and mitigation. Our mitigation teams are NEHA certified to EPA and Health Canada standards.
Builders
Offering homes with radon-resistant features is the responsible thing to do. What's more, customers are becoming increasingly educated about the risks of radon. Quite simply, radon-resistant homes attract buyers.
We install sub-slab radon gas mat and passive radon systems in new house construction. Passive systems can reduce radon levels up to 50% and are easily converted to active systems.
The radon-reduction techniques we use are consistent with energy-efficient construction. The features can also decrease moisture and other soil gasses entering the home. They can reduce molds, mildews, methane, pesticide gases, volatile organic compounds, and other indoor air quality problems.
Commercial
We provide solutions for industrial and commercial applications, including design and mitigation services at scheduled intervals and installation of active monitors/alarms for continuous protection.